A custom WordPress dashboard
WP Panel has been designed to transform the WordPress dashboard and vastly improve the users experience when logging into WordPress.
The plugin allows WordPress Agencies and Developers to create a custom WordPress dashboard, completely white-labelled and branded.
It comes fully integrated with Google Analytics, WordPress tutorials, and a dashboard compiling all of the website contact form enquiries.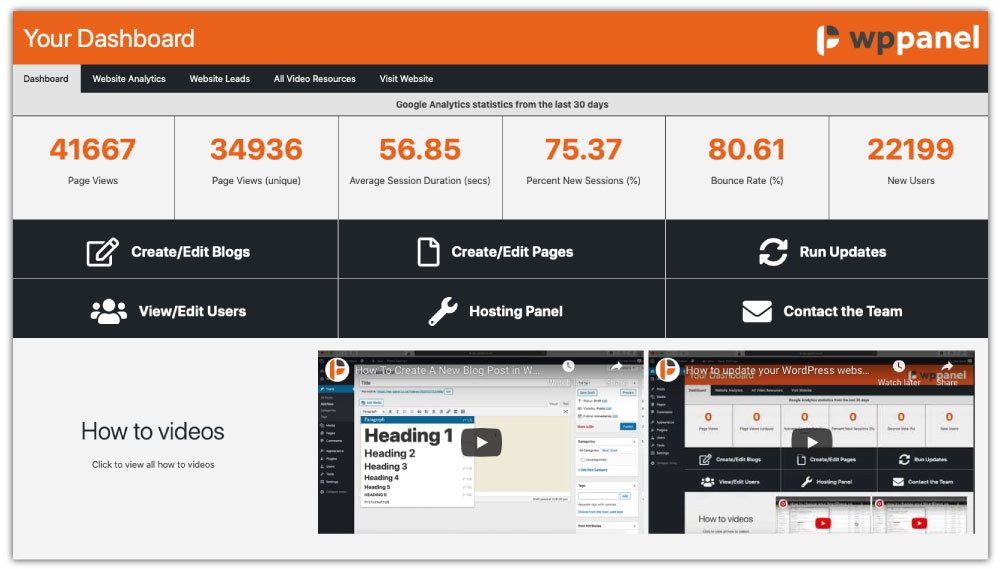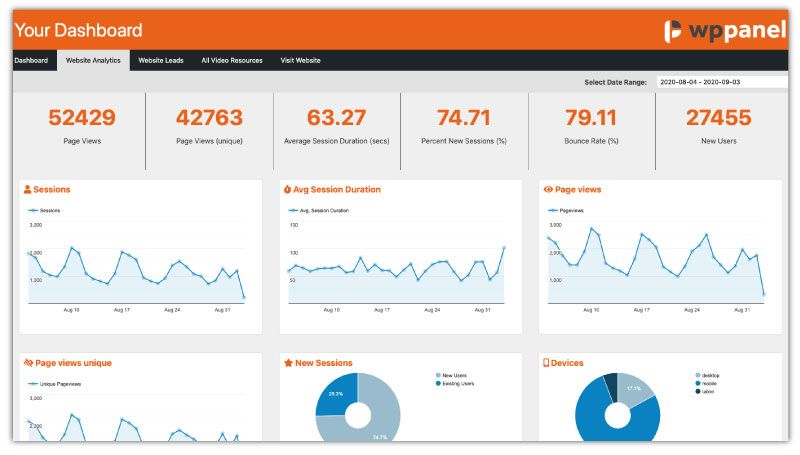 Fully integrated with Google Analytics, displaying key web stats in the WordPress dashboard
WP Panel is fully integrated with Google Analytics to display the website's key analytics and visitor stats on the main dashboard and in a separate "Website Analytics" tab and the WordPress dashboard menu.
The WordPress dashboard displays key web stats such as "Page Views" and "Bounce Rate" on the main dashboard, whilst a separate "Website Analytics" tab will take the user through to a more detailed view of their website analytics, including line graphs and pie charts.
Website leads and enquiries captured in the website leads tab
WP Panel captures and stores all of the website enquiries and leads in its own tab on the WordPress dashboard. 
The plugin is integrated with some of the leading contact form plugins including Elementor Forms, Gravity Forms, Formidable Forms, WP Forms and Contact Form 7; storing all form submissions in one place.
We have built in a drop down to select individual forms, with the dashboard automatically defaulting to "All Forms".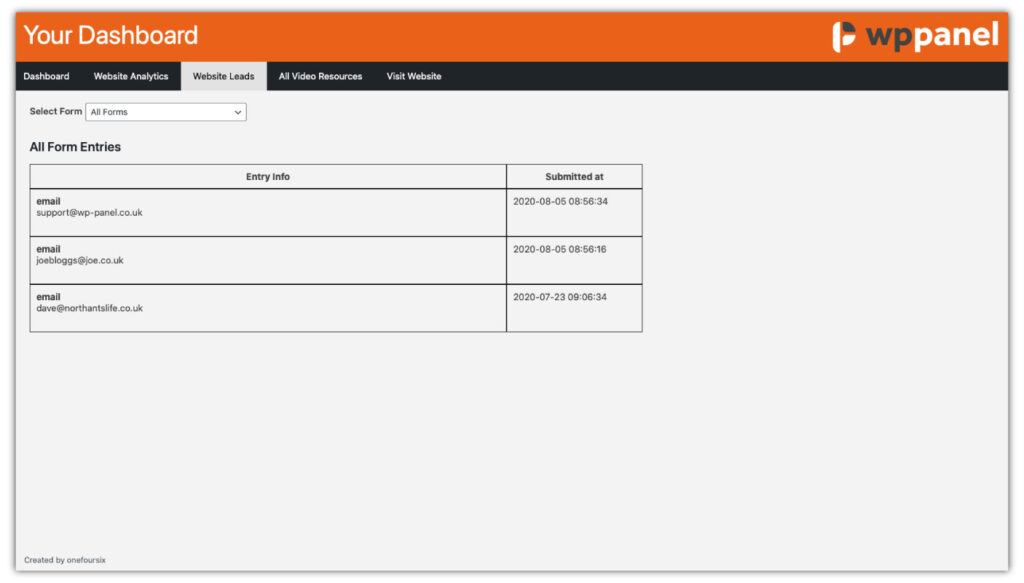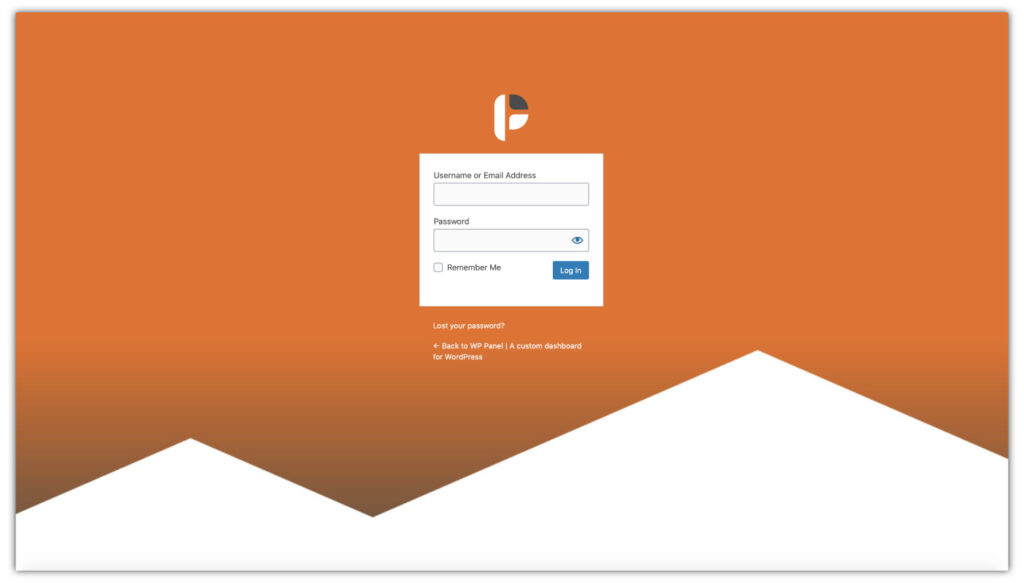 Custom WordPress login page design
WP Panel is designed to white-label WordPress, so in just a few clicks, you can serve your users with a custom login page for WordPress.
Our settings page allows you to change the login URL to a custom domain, as well as customising the design of the login page with a background image, colour, overlay and login logo.
A settings panel giving you complete control over your WordPress dashboard
WP Panel comes with a detailed settings panel for you to control and fully customise your clients WordPress dashboard.
Control everything from the design of the dashboard, through to adding your own white-labelled videos to the "Video Tutorial" tab.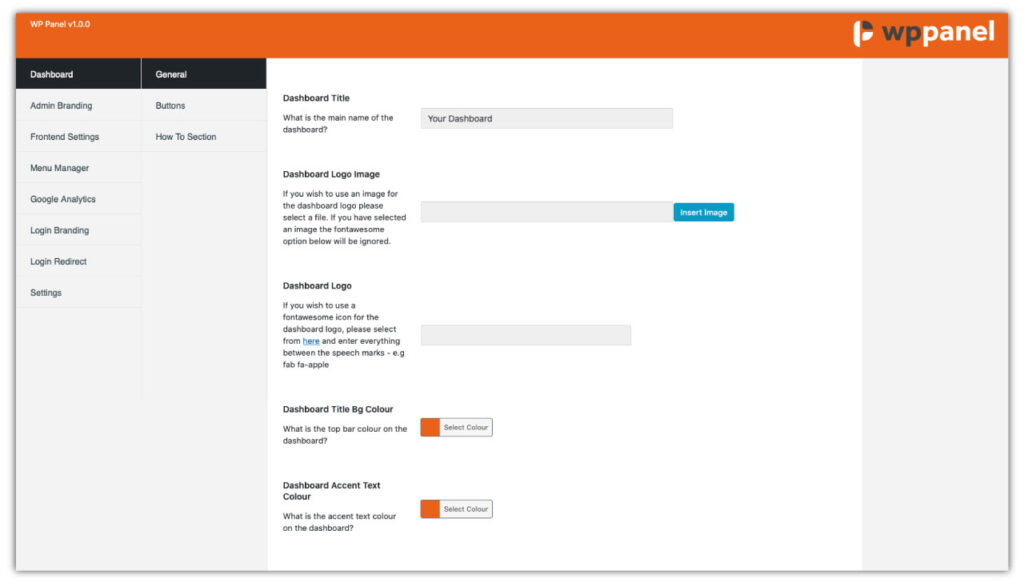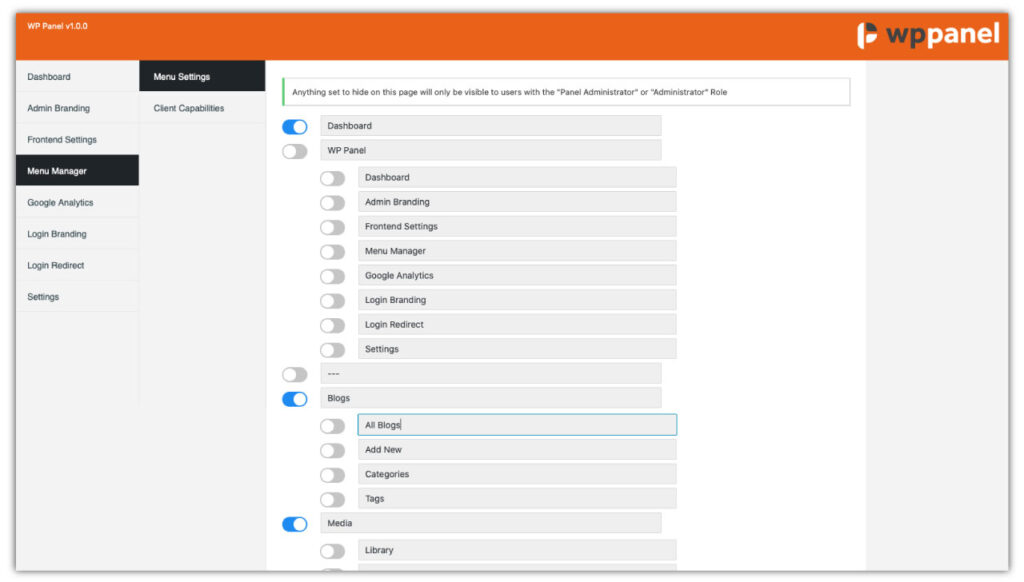 Control what your users see on the WordPress menu with our Menu Manager
The settings panel includes a Menu Manager to help you control what the user sees on the WordPress menu. By simply clicking off one of the menu items, any user below the "administrative" user role will not see that menu item.
Menu items are also now completely customisable.  Change the name of any menu item so it makes a little more sense for the user. (i.e. By simply hovering and clicking over 'Posts', you can change the name to 'Blogs' for every user level).
Our "Client Capabilities" panel gives you granular control over what a WP Panel user can do. Prevent your users from editing pages, uploading plugins and more.
Video tutorials to show users their way around WordPress
Our team have created a bank of video tutorials to help you users navigate their way around WordPress and their WP Panel.
From accessing the the WordPress dashboard through to creating blog posts and editing users; our aim is to educate users to save them needing to lean on their agency or developer for help.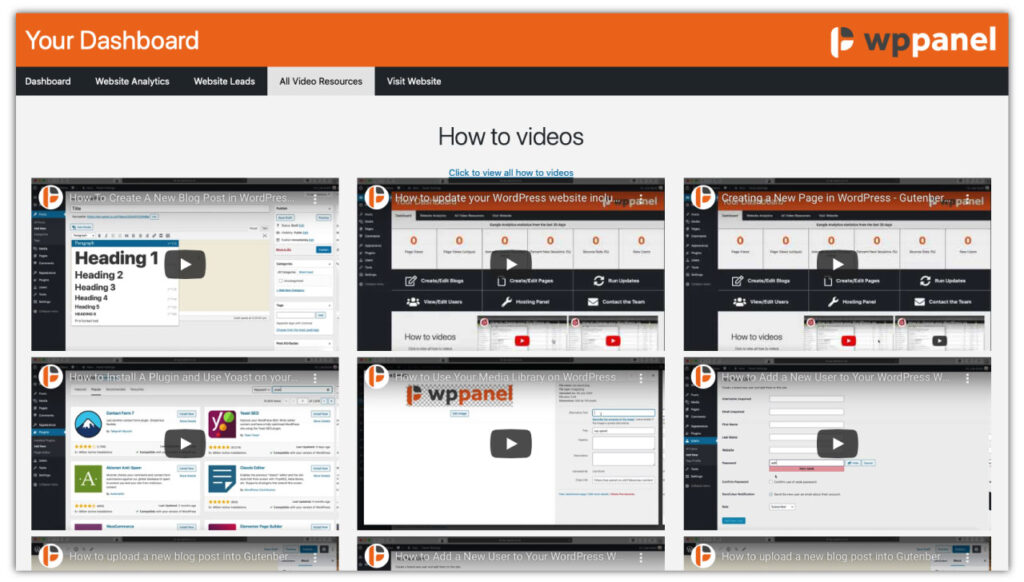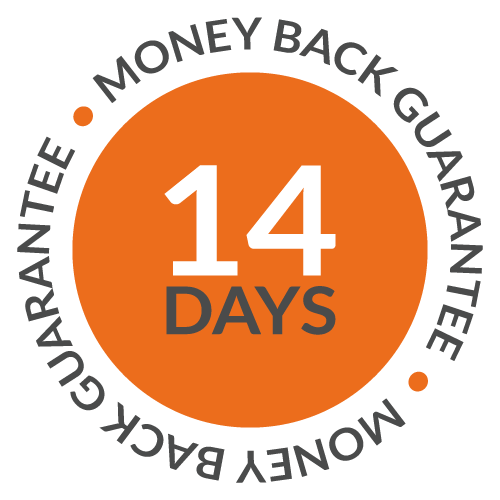 100% No Risk Money Back Guarantee
If you are not happy with WP Panel, your new custom WordPress dashboard plugin, we promise to refund your money if requested within 14 days of purchase.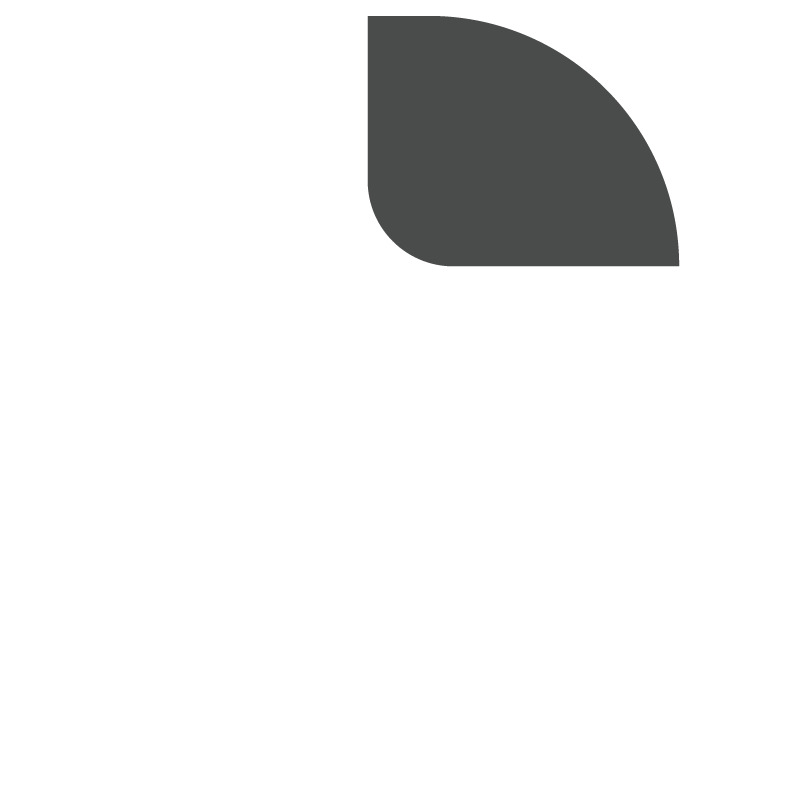 Our WordPress backend plugin that will change the way you work. It's easy to use, time efficient and your clients will love it.