A Custom WordPress Dashboard Plugin
WP Panel is a WordPress dashboard plugin, and has been designed to give WordPress Agencies and Developers the ability to white-label key areas of the WordPress dashboard, and to vastly improve their user's experience.
So, what can WP Panel, a custom WordPress dashboard plugin, actually do?
Our custom WordPress dashboard plugin was created to completely transform the backend of WordPress, and improve user experience.
WP Panel gives you the ability to easily and quickly change large parts of the WordPress dashboard; enabling you to create a white-labelled admin area complete with our powerful dashboard.
Users are also able to see their Google Analytics and all contact form entries within their dashboard, making WordPress more like a dashboard than ever before.
Watch the video walkthrough of WP Panel, your custom WordPress Dashboard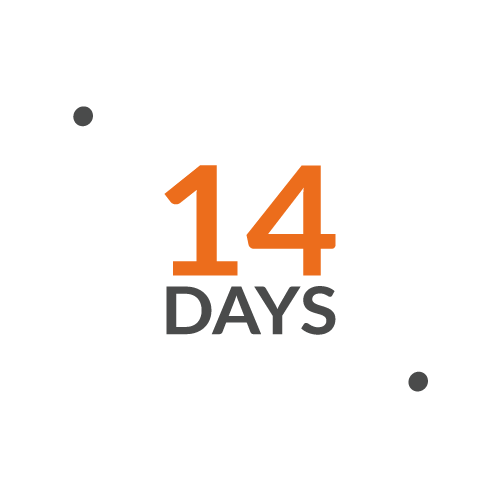 100% No Risk Money Back Guarantee
If you are not happy with WP Panel, your new custom WordPress dashboard plugin, we promise to refund your money if requested within 14 days of purchase.
Download WP Panel - your Custom WordPress Dashboard
Completely transform the WordPress dashboard by downloading WP Panel.
For Agencies and Web Developers with single and unlimited user licences available
WP Panel is designed for Digital Agencies and Web Developers that use WordPress. Our aim was to create a simple plugin that on install would provide end users with a completely different and more user friendly WordPress experience.
Our custom WordPress dashboard plugin allows you to white-label the WordPress dashboard whilst providing added value with features such as our Google Analytics integrated dashboard, and our video tutorials.
Our unlimited user licence is aimed at WordPress Developers and Agencies with multiple clients.
A single user licence is available for organisations with multiple users.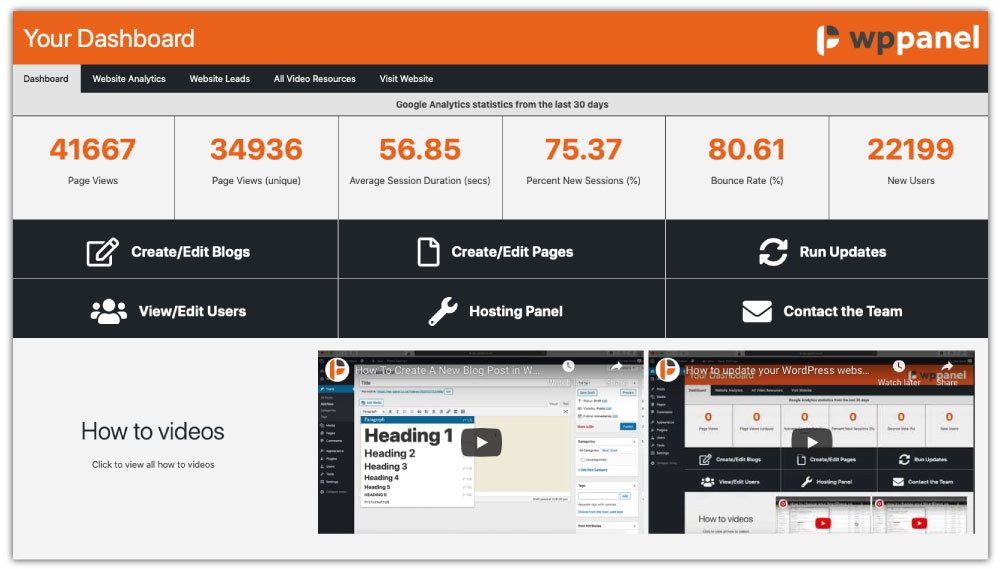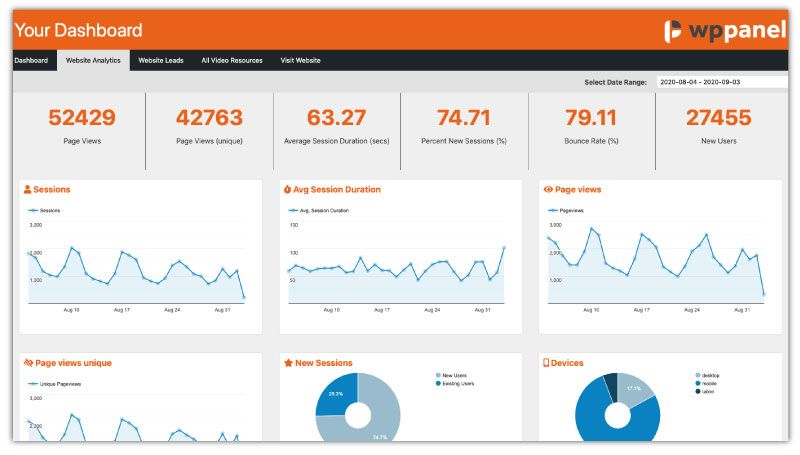 Google Analytics and your Website Enquiries incorporated into your WordPress Dashboard
WP Panel provides end users with all the information they need from their website.
Integrated with Google Analytics, our custom WordPress dashboard plugin gives users access to their website analytics without the need to log into the Google Analytics dashboard.
Our 'Website Leads' dashboard integrates with the leading WordPress contact form plugins including Contact Form 7, Elementor Forms, Gravity Forms, WP Forms and Formidable Forms, storing your form submissions in one place; on the WP Panel WordPress dashboard.
Customise your own WordPress Dashboard
WP Panel gives you the power to customise and brand the WordPress dashboard for your users.
Our features include changing the login URL for security and branding purposes, customising the login screen to include your website or Agency branding, hiding or renaming menu items from specific users, and disable those annoying nag notices that the user does not need to see.
If you are an Agency or Web Developer, you can fully customise the WordPress dashboard for your customers.
Single user licences are available for individual organisations who are looking to vastly improve the user experience of WordPress.